I've introduced you to Joyce from online store CycleStyle before. She is kooky as all get-up and is one of my favourite bike kids. AND, her baby is due this week! Blessings to her. I've asked her to share a few of her favourite bike accessories with you…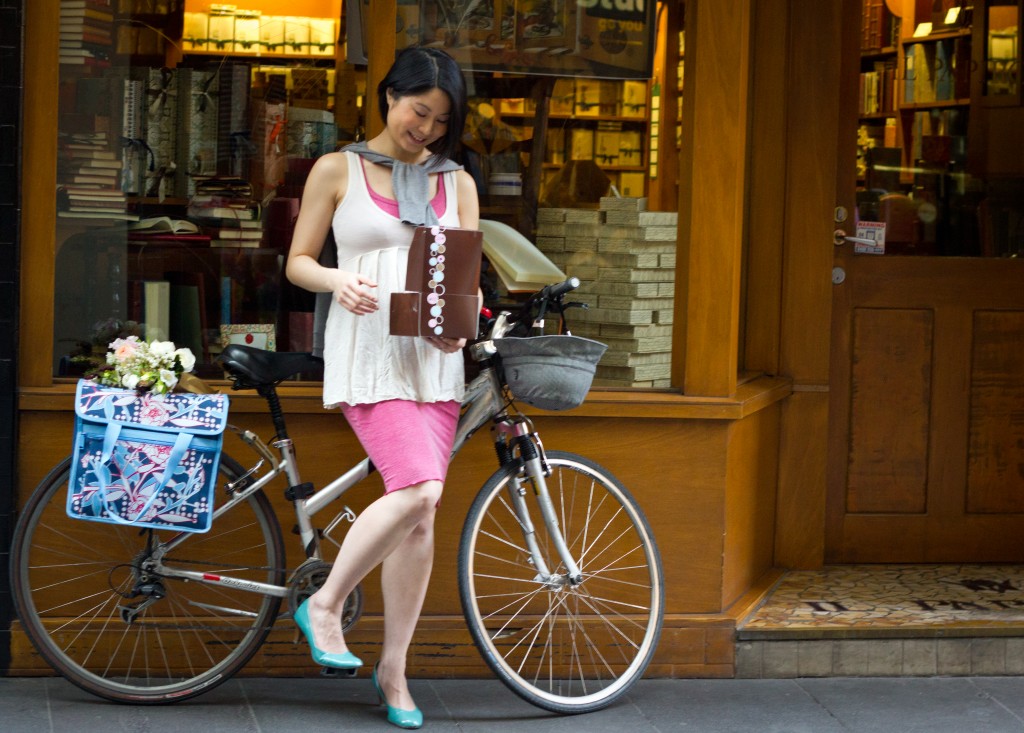 Go for it Joyce:
My bike is my primary mode of transport – I go to work on it, to the markets, to meet friends, to the movies and to restaurants. I love riding my bike every day because it's the quickest and most convenient way for me to get from A to B – and it makes me feel happy and healthy.

In the course of doing research for CycleStyle's range, I've come across a myriad of pretty bike accessories. These items are for the kind of cyclist like me – people who want to look stylish riding their bikes.

1. The Basil Beauty Shopper

Every cute bike deserves a wicker basket. I like the gentle pot-bellied shape of Basil's Beauty Shopper and the lid is handy for keeping your shopping in check. When you're off your bike you can remove the shopper and take it straight into the farmers' market with you.