Now this is possibly an overly frivolous post. But, hey, it's Friday. And, strangely, I do actually care if I'm wearing the wrong coloured undies. A while back reader Heather asked me to do a post on colour…and what they do for our moods etc. So I thought I'd consult a woman who specialises in colour…and coloured knicker readings. Seriously!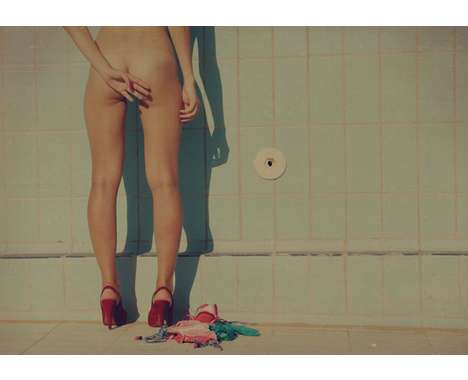 Years ago, when I edited Cosmopolitan magazine, I called in Australia's leading colour specialist Chris Brazel to do a feng shui/colour makeover of our office. She walked straight into my office and shrieked, "OMG, you've got a fire extinguisher in your relationship corner!!!". At the time I was extracting myself from a very messy relationship. I called the maintenance dude and had him remove it immediately. Seriously! Again!
This time I got Chris to do a colour reading on stuff in my life…as a way of illustrating some stuff on colour. I gave her five images and she went to town:
1. My orange bike (and brown top)
With the brown top it indicates that someone is bogged down and the orange is about change and wanting movement towards balance or a change in direction with work.