Time to share feedback. I've been very much taken by surprise by how my I Quit Sugar ebook has been received. I'm beside myself with satiated joy that so many people have been able to experience some REAL results from quitting the white stuff. Thousands have now tried the 8-week program. Here's some feedback on what they've found and learned…heartening!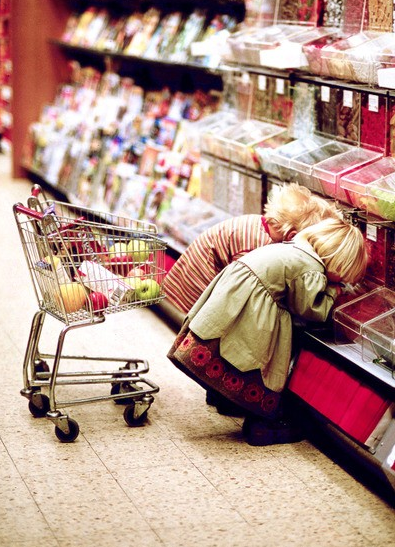 Jasmin says: I'm in week 4 and i'm amazed by the changes so far, I hardly have anymore headaches, I'm not craving sugar or any crap food actually, people have commented on me losing weight, my afternoon slump is pretty much gone so I'm so happy and grateful Sarah, I have been surrounded by cakes and sweets etc this past week and for the first time in my life it wasn't an issue for me, I didn't want any and I was happy not to have any so that's pretty amazing, this is def something I want to keep continuing on with so THANK YOU!!!!
Jon says:  When you originally spoke about quitting sugar early this year in the Sunday paper I had, "had enough" of being overweight (113kg), on BP medication for nearly 30 years (I'm not yet 50!!), anti-depressants, thyroid drugs (from a tumour, so I think I have to stay on them), so I thought I'd give it a try. Over this last year, I have dropped 20kg through diet alone, I've now joined a gym and getting 'ripped' (?!?!), I've just weaned myself of the anti-depressants, I'm now dropping the BP meds due to dizzy spells and LOW BP, due to the meds; my skin has cleared up (been bad since highschool), people are saying I look 10 years younger and I feel like I want to do things and get on with life again.
James says: I quit sugar a few weeks back and after some withdrawal symptoms at about the 1 week mark I noticed a huge change in the way I felt. I used to be exhausted after eating and feel like I needed to lie down. Now, I feel energised after eating. I've even found that if I need to force my body to stay awake I can do it by eating something like unsweetened organic peanut butter. This is totally opposite to before! I also feel much clearer in my mind. I'm eating less, but still have the odd binge so don't really seem to be loosing belly fat.
Trish: I was worried that (eating more fat) would affect my cholesterol levels, so I had a blood test, and after a year of not worrying about the fat content of foods, it was 3.3 (with the good cholesterol high and the bad cholesterol low)!The blood test also measured my risk of cardio-vascular disease,