Note: This post has been updated! The offer closes Tuesday 27 December 5pm AEST

In January I'm launching an 8-week I Quit Sugar Program – everyone is welcome to join in. What a stupendous time to get off the white poison, no? And just for added incentive we're giving away:
200 x packs of Riolife organic acai powder, worth $20 each.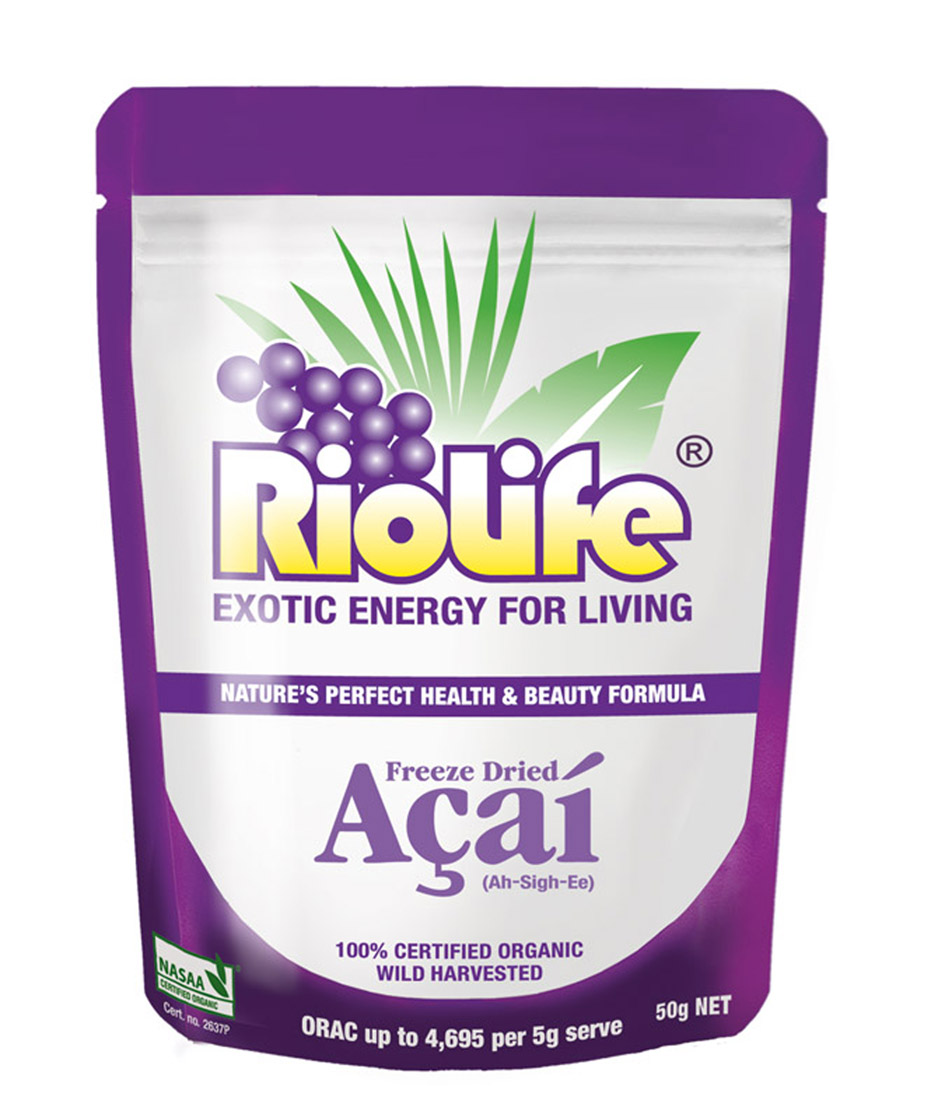 This stuff is seriously great (and, so you know, it's pronounced ah-sigh-ee). The bonus: RioLife's pure Organic Acai Berry Powder is sustainably sourced and wild harvested from the Amazon rainforests of Brazil, it's rich in antioxidants, good essential fatty acids omega 3, 6 and 9 and plenty of fibre.
And three more things of note for sugar detoxers:
1. Acai berries contain pretty much no sugar.
2. They're one of the most anti-oxidising things going around….great for dealing with the toxins as they release over the next few weeks.
3. sprinkled on a range of different "treats" they make for a great dessert (see below) and are a KEY ingredient in my sugar-free pantry.
RioLife add absolutely nothing to their powder, they're certified organic and the Australian boys behind the brand donate part of the sales to ACAIMU, a project of the Amazon Friendly Program to help build and fund schools in the areas where their Acai berries are sourced.
To try out the berries:
* Simply buy a copy of The I Quit Sugar ebook, $15, here. The first 200 buyers will receive a 50g pack of RioLife's pure Organic Acai Berry Powder (although, sadly, this giveaway is only available to Australian buyers).
*  Since a few of you have inquired: we will email all giveaway winners and get postal addresses. Look out for Andrew's note soon.
* Riolife founder Andrew will send your pack out in the New Year, in time for your reboot!
To gear you up, I've written before on some ways to use the acai powder here and here. I'm also loving this recipe: