Hello dear friends.
You might have heard – I've written another book, a follow-up to I Quit Sugar: Your Complete 8-Week Detox Program and Cookbook. It's taken the better part of a year to put together. It's a reflection, however, of my life's work. Here she is…or the cover image, at least. As you can see, the cover is a reflection of my life. And work.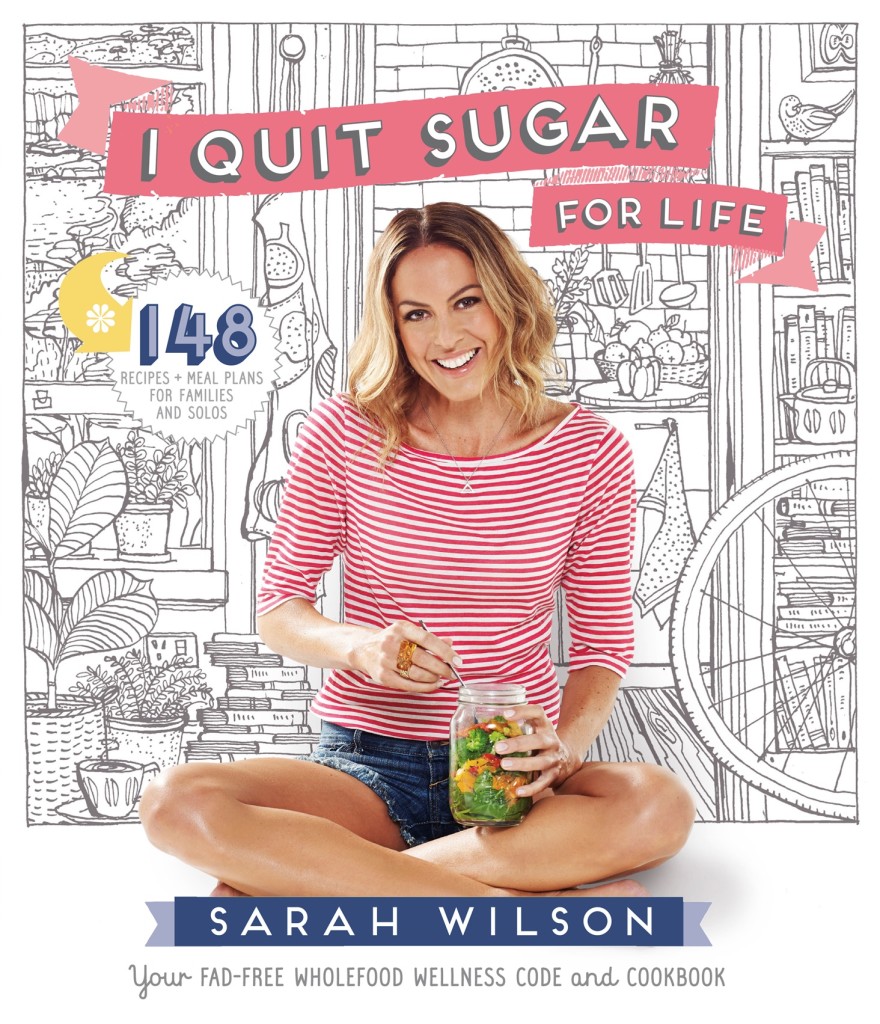 You can read all about it February 27 when it hits bookshops.
Or you can get in early and preorder here and I'll send you your copy February 26 before everyone else gets theirs PLUS a copy of the I Quit Sugar Chocolate Cookbook (which you can send onto a friend…or keep for yourself).
You'll receive your Chocolate Cookbook immediately so you can get cooking sugar-free while you wait! 

But now I'll answer some questions I'm reckoning many of you want to ask:
How's I Quit Sugar For Life different from your first book?
If IQS was about how to quit sugar, along with a bunch of recipes to get you started (targeting "problem areas" like breakfast and snacks), IQSforLife shows you how to use the sugar-fee approach to live well… in every respect of the word.
It's a 9-part Wellness Code, including fitness, travelling and shopping directions.
It builds in a 4-week Wellness Program, plus menu plans for families, singles and those wanting a quick "green" reboot.
It includes 148 recipes, all designed for families of four and for singles.