I turned 40 recently. And I had a party. It was a dinner party for 40 of my closest friends and family – 40 for 40 – and it was as sustainable as I could possibly make it. I bought nothing new, used produce that was going to be thrown out and kept as many ingredients as possible within a 100-200km radius of the event.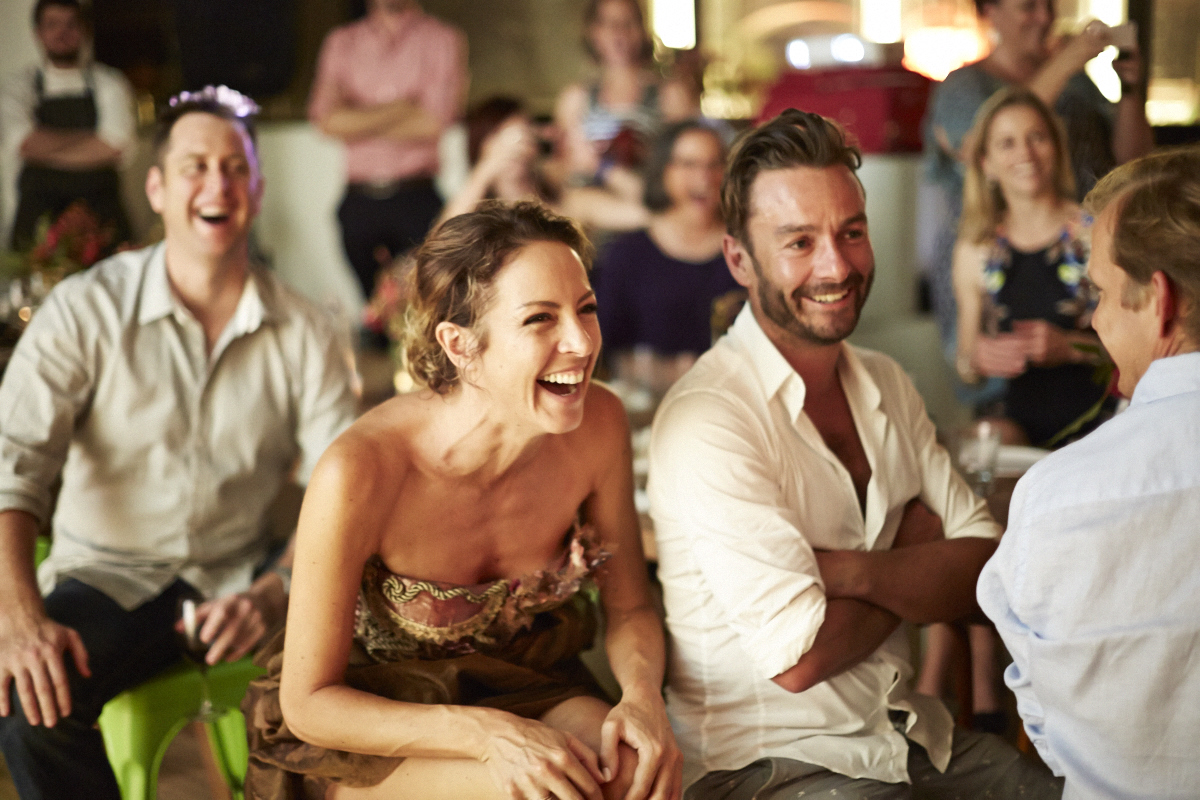 Why sustainable? Because I couldn't just "chuck a party" with a whole stack of booze and booze-soaking food and…wastage. I wanted it to matter and, so, as I put the whole crazy gala together (doubting myself the whole way…Will people want to come? Will they turn up? Does anyone love me?), I realized it was an opportunity to showcase some great stuff happening in the food sustainability realm.  You know, to pass on the care.
(As an aside, the mere act of working out that this is exactly what matters to me was a boon. So was witnessing how the whole thing kinda flowed into place – a  nice reminder that when you do what matters to you, stuff flows.)
Below is a rundown of how I went about orchestrating the party and all the contacts and tips you might need to do much the same with your next event, wedding, parties, anything. There are two ways to do life: blindly and consciously. And we can choose our way at every turn. At least that's what I think.
The Sustainable Dinner expert: Alex from Secret Foodies
I met Alex a while back when she invited me to an event she was running that showcased sustainable seafood. I liked her straight up. A country girl with great values who Just Makes Stuff Happen and waves away stress like a farmer swats a fly. She joined me to create the event and make it run far smoother than I ever could.
She can do the same for you – she does a great Farmyard Feast – or can tailor a theme to suit what matters to you. Or you can go along to one of her Secret Foodie dinners, pop-up events that work to different themes and bring together a bunch of fun, like-minded people in both Sydney and Melbourne at a secret event (sometimes it's in a random alleyway, or on a Bondi rooftop or a cosy restaurant…and sometimes involving dress-ups).
The Cook: Studio Neon.
I met Aaron through Alex (I rather love how this sustainable food network works). Aaron (ex-Harvey Nichols' 5th Floor Restaurant, Astral, EST and Felix, who's worked as a private chef cooking for Lady Margaret Thatcher, Kate Moss, Keira Knightly and, wait for it, the Queen), along with his chef Richard Robinson, (ex-Momofuku, French Laundry) runs a rad rent-out-for-your-own-purposes dining space in Waterloo in Sydney, and puts on "Guestaurants" – bespoke dinners that work to many of the principles I espouse.
We put together a menu working back from ingredients we could source (for free, as leftovers, in season) and using herbs foraged from around