It is no secret that the new IQS One-Pot Wonders Cookbook is possibly my favourite cookbook yet. It's all about making delicious meals simple, affordable and sustainable. To give you a little glance at what's inside, I thought I'd share one of my favourite dessert recipes from the book: The Choc Chip Skillet Cookie.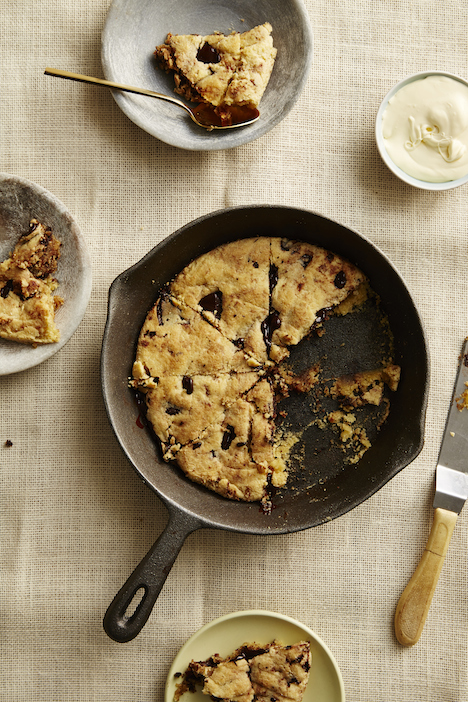 This giant cookie is the perfect way to serve up dessert at your next dinner party. Place it in the middle of the table, serve it with a side of cream and watch the happy faces. Just like all the other recipes in the book, the Choc Chip Skillet Cookie is prepared using only one single dish. Less time spent preparing and washing up, more time talking to your mates!
What else can you find in the book? 
A stack of recipes, all prepared in one single dish.
Most meals are under $5, some even under $3 per serve.
There's a whole section on Sunday Cookups, geared towards creating waste-free dinners and delicious leftovers for the week.