I won't keep you in suspense. I'm not a clickbait-y type. The answer I always give when asked for the most effective trick for being well is… to learn to cook.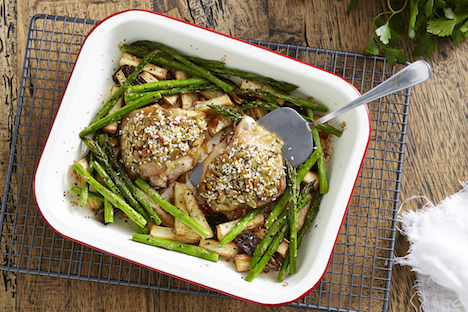 When you cook you get empowered and mindful. By necessity, you cut out processed food and all the guff Big Food foists upon us. And, of course, you cut out the majority of the added sugar in your diet.
The best way to learn to cook? Here, I'll get sales-y. It's to do the I Quit Sugar 8-Week Program.
"I was inspired by the recipes and enjoyed cooking new things and learning new recipes and techniques. I didn't feel like I had time to cook everything on the plan." – participant from the current round of the 8-Week Program.

"It is so much more than just a "diet" it sets you up with the tools to succeed without having to worry about weighing/measuring/ counting points or calories which just isn't sustainable in the long term. As an accountant I have geekily also been watching the weekly grocery bill and believe that by switching to meal planning and shopping only according to the list I have been saving £20-30 a week! We have cut right down on food waste and the fridge is packed with healthy ingredients." – Angela, participant from the current round of the 8-Week Program.