You might have caught my last bareboat sailing trip in Australia's Whitsundays? I loved bareboating – sailing your own boat, no skipper required. More than I thought. I slept. I ate. Did I mention I SLEPT!?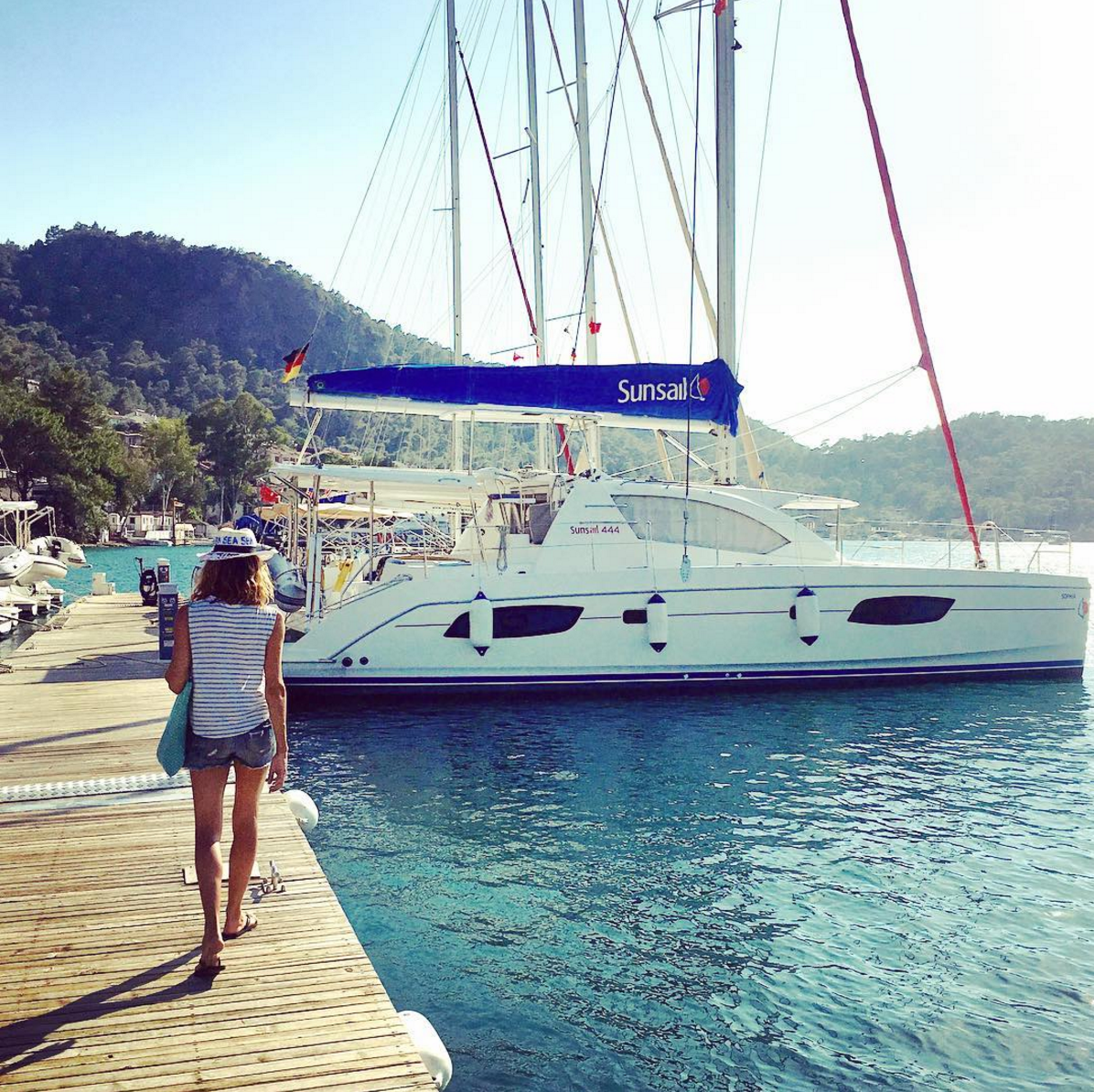 So I saved up and planned and orchestrated another bareboating trip, this time in Turkey. Because I'd never been to Turkey. And I knew the hiking there was worth crossing the world for, too. And, then, there's the food…right?
(A little side note on the terrorism issue: Yup, Istanbul's Ataturk airport was bombed while we were there, as well as just a few weeks beforehand. Terror can strike anywhere in the world today. There appears to be no pattern to discern as to where or when or how. We did, however, decide to enter via Greece, by boat, instead of via Instanbul airport. I advise you stay abreast of travel warnings. It's also possible to do similar trips in Greece, Italy and Croatia).
I explain how bareboat sailing works. In Australia, you can simply turn up with your driving license and you'll be walked through how to sail your own boat.
To sail in Europe, however, you have to get an international sailing license, which you can SWOT heavily for and do a half-day session with an accredited agency before leaving. You're then given a briefing on arrival, charts and