This year I've travelled a lot. And, in fact, for the past three years I've lived mostly in transit. And so my "beauty regime" in general is a simple and mobile affair.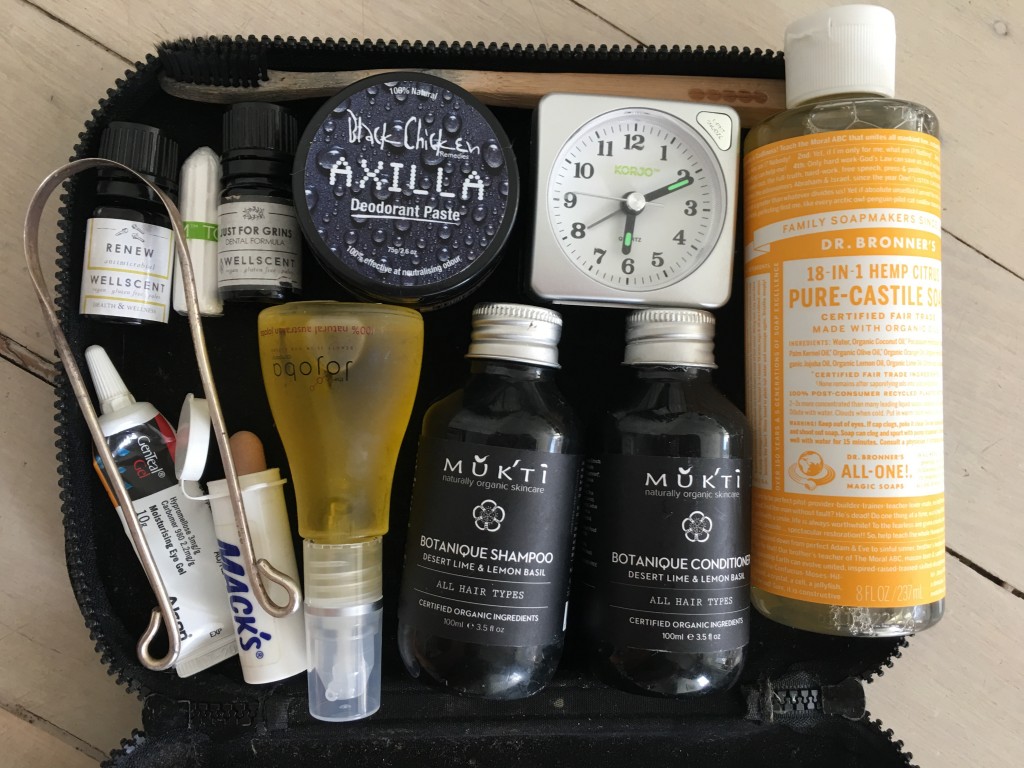 A big bunch of you ask me via the socials to share what such a regime looks like and today I'm obliging.
Previously when I've done beauty posts The Folk Who Make The Products That I Use have reached out to offer a discount to you guys. I figured I'd do this again, in time for Christmas. Please be aware, however, that the recommendations are genuine – I purchased all products myself and sought discounts for you later. Cool?

PS catch up on my advertising and sponsorship policy.
How I pack my travel beauty kit

I travel very light and this has informed how I "do" beauty in general (since I live light anyway).
As a general rule, I work with beauty products with the least number of ingredients, preferably just the one.
I don't fall for "organic" or "natural" labelling. "Organic" can mean only a few of the ingredients were grown and produced organically, not all. You can learn more about this here.
You can also learn about what to look out for in beauty products. And how to chose a toxin-free sunscreen.
I work with concentrated products – extra strong formulas only requiring small amounts, thus requiring small packaging.
I work with stuff that's multi-purposeful – jojoba oil for cleansing, moisturising, facial scrub and hair control, for instance.
I transfer bulk stuff (eg shampoo) into travel bottles that I reuse (I avoid buying travel-size bottles as such…because it's not a great use of packaging).
Everything in my kit can go carry-on (ie is under 100ml), as this is how I often travel.
I don't carry body moisturiser…If things get dry, I use some olive or coconut oil from Air BnB kitchens, etc. At home, I do the same (with my own).
As an aside, I use a travel alarm clock. This one above is my second in 21 years. They last a looooong time. I NEVER sleep with my mobile near me.